As part of our new partnership with Big League Experience (see below) we are happy to offer the following:
Summer 2021 Training Clinics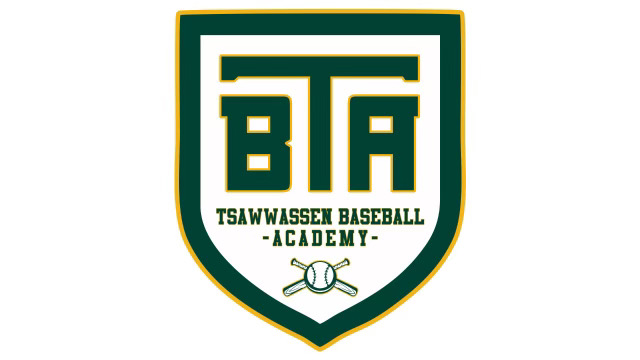 June 30-July 2 : Summer Training Clinic for Mosquito through Bantam
Big League Experience will offer a three day camp at Winskill Park June 30th through July 2
Group 1: Mosquito/Pee Wee: 9:15-11:30
Group 2: Pee Wee/Bantam 12-2:15
See the BLE flyer for more information and links: Tsawwassen Summer Camp.
Registration is through BLE: Registration
---
July 5-July 23: Monday and Friday July Training Clinics
BLE will also offer a twice weekly development camp at Winskill from July 5 to July 23 (six sessions total) Monday and Friday for those born 2013/2012/2011 and 2010/2009/2008.
Group 1 (2013/2012/2011): Mon. & Friday 5:45-7:00
Group 2 (2010/2009/2008): Mon. & Friday: 7:15-8:30
Cost is $100 and registration can be made through the following links:
Group 1 (2013/2012/2011): Registration
Group 2 (2010/2009/2008): Registration
New Partnership!
TABA is proud to announce a new partnership with Big League Experience to provide specialized Player development clinics.
As TABA continues to grow we want to maintain our commitment to offering exceptional grassroots programs and making sure all players have quality tools at their disposal. Our program will focus on all skills and drills for pitching, hitting, fielding & catching and will be offered all year long.
Partnering with BLE will allow us to bring in some of the top former MLB players such as:
Marty Lehn – Owner and Operator of the BLE and also a MLB Scout with the Milwaukee Brewers organization. Marty is a former Canadian Olympic team and National team coach and also serves on Baseball Canada's Baseball development Program
Reed Lavallee – Former Professional catcher and standout at Louisiana State University Shreveport. Reed is one of our marquee catching instructors in BC and is elite instructor at the BLE Ball Camp.
Brad Robinson – Former player with our Canadian National team and the owner/operator of The Complete Athlete Academy (Mental Training and Skill development academy)
Brent Crowther – Former pitcher in the Colorado Rockies organization and Team Can