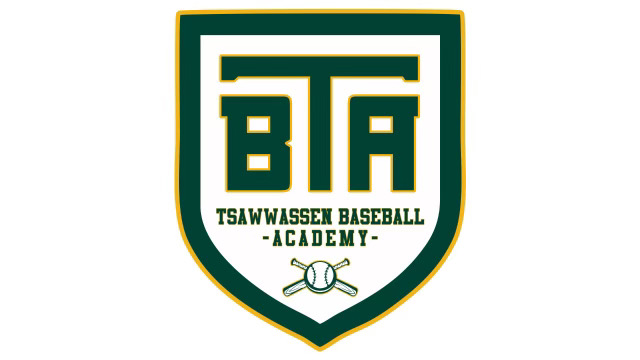 Spring Break Clinic
TABA Academy and BLE are offering a three day hitting and pitching super clinic March 13, 14, 15 2023. For Tadpole, Mosquito and Pee Wee players
More information and registration: here
---
TABA is excited to launch its winter training program, TABA Academy for 2023. The TABA Academy will feature baseball skill training for kids who play for the fun and those who want a more competitive experience.
We are excited to partner with Marty Lehn, MLB Scout and owner of Big League Experience to lead our training program over the winter.
---
Winter Training Clinics
TABA Academy training will focus on overall skill development tailored to each individual age group: Tadpole, Mosquito and Peewee. For Mosquito and Peewee training will be separated into AA and AAA.
AA Training – those players who primarily desire to play house league with possible future play at the All-Star level. Their current baseball skills range from beginner to having previously played house.
AAA Training – those players who desire to play at the top level of competitive baseball. Their current baseball skills are considered advance for their age group.
Monday training starts Jan 9 and ends Mar 6. There will be no session on Feb 20th Family Day
Thursday training starts Jan 12 and ends Mar 2
*March 9th will be used for a make-up date , if required
MONDAYS:
Tadpole (Born 2014 – 2015)
-Monday 6:00PM -7:00PM
Mosquito AA (Born 2012 – 2013)
-Monday 7:00PM – 8:00PM
Peewee A (Born 2011)
-Monday 8:00PM – 9:00PM
THURSDAYS:
Tadpole (Born 2014 – 2015)
-Thursday 6:00PM -7:00PM
Mosquito AAA (Born 2012 – 2013)
-Thursday 7:00PM – 8:00PM
Peewee AA (Born 2010)
-Thursday 8:00PM – 9:00PM
LIMITED ENROLLMENT
There are very limited number of spots for each session. To ensure your spot please pay ASAP. Spots are open first to Tsawwassen residents who play for TABA or will be this upcoming season. If spots are available 14 days after first public notification, those outside Tsawwassen may register.
Registration includes a TABA Academy T-shirt
All levels – $195.00
REGISTRATION OPEN: see links below
Partnership
TABA will again partner with Big League Experience to provide specialized Player development clinics.

As TABA continues to grow we want to maintain our commitment to offering exceptional grassroots programs and making sure all players have quality tools at their disposal. Our program will focus on all skills and drills for pitching, hitting, fielding & catching and will be offered all year long.
Marty Lehn – Sr. Instructor
Current scout for the Milwaukee Brewers
Coach for Canada's Sr. and Jr. National and BC Provincial Teams
Guest Coach for Toronto Blue Jays and Chicago White Sox
Played and Coached at Southern Louisiana University
Owner of the Big League Experience training camps
Masters Degree – Health Promotion and Exercise Science
Brent Crowther
Former Pitcher in the Colorado Rockies Org.
Former Canadian National team pitcher
Sits on Baseball Canada's Technical committee
Brad Robinson
Former Junior National team player
Owner operator of "The Complete Athlete"
Jake Elder
Former Pro Catcher in the Arizona Diamondbacks org.
Former catcher on the Canadian Jr. National team
Chris Strain
Former Player and coach at City College of San Francisco
Pitching coach – White Rock Tritons baseball
Registration Links
Please see above for an explanation of levels, price and schedule
Tadpole (MONDAYS)
Tadpole (THURSDAYS)
Mosquito AA (MONDAYS)
Mosquito AAA (THURSDAYS)
Pee Wee A (MONDAYS)
Pee Wee AA (THURSDAYS)