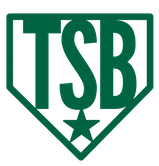 Coach Development
We welcome all applications for coaching. Jump in and let us help you become a great coach!
On this page we will highlight the training and development opportunities for coaches. For information about requirements see the coaching page under the about tab.
In addition to providing coaches with NCCP training opportunities (see below), TABA will sponsor its own clinics to provide additional training.
BC Minor hosts an annual coaches convention which usually includes training clinics and great guest speakers. TABA encourages all coaches to attend.
Check back for more information and to see what is planned for 2021!
Rally Cap Coaching Resource
We have added a link for Rally Cap Coaching information from Baseball Canada on the Rally Cap page.
Coaches Conference 2021
The BC Minor Coaches conference set for weekend of March 26.
This is a great development opportunity for Tsawwassen coaches. This year the conference is virtual and looks to include a lot of interesting content.
On the same weekend there is also an associated NCCP training weekend with a number of virtual clinics available for you to work on your certifications.
Enter the code TSW2145 and TABA will even pick up the bill as part of our commitment to coach development.
Info on the conference: here
And on the training part of the weekend: here