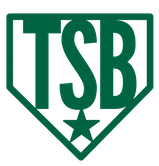 Coach Development
We welcome all applications for coaching. Jump in and let us help you become a great coach!
On this page we will highlight the training and development opportunities for coaches. For information about requirements see the coaching page under the about tab.
In addition to providing coaches with NCCP training opportunities (see below), TABA will sponsor its own clinics to provide additional training.
BC Minor hosts an annual coaches convention which usually includes training clinics and great guest speakers. TABA encourages all coaches to attend.
Check back for more information and to see what is planned for 2020!
Training Requirements
Coaches are required to meet certain training requirements depending on the level they are coaching. These requirements follow the National Coaching Certification Program from Baseball Canada. See the NCCP website here. On the website you can look up the training required for your level and upcoming clinics.
The training seminars take place early in the new year.
And don't forget: all coaches must also complete a Criminal Record Check prior to coaching. This is non-negotiable. Follow the link to start the online process: Criminal Record Check
TABA will reimburse all clinic and CRC fees for Tsawwassen Coaches.
Coaches Conference 2020
Below is the flyer for the BC Minor Coaches conference set for weekend of February 7.
This is a great development and networking opportunity for Tsawwassen coaches.
TABA will pay for all coaches who would like to attend. When you register simply enter: TSW2045 and the association will be invoiced.
Here is an updated flyer with the full schedule.